Wrath Attack game
Jan - 09/02/2013
The first ever browser-based Thrash Metal game has been launched, featuring Wrath Attack. Music has been taken from the second demo "Wasted". Try it, share it, and challenge your friends! Try Roadkill Rampage here: Roadkill Rampage
Win Wrath Attack stuff!
Jan - 19/02/2011
There is a contest going on right now at HeavyMetal.no! Check it out and participate!
T-shirts available now!
Jan - 15/09/2010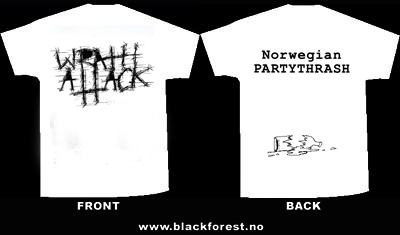 Our new t-shirts are now available at www.blackforest.no.

These shirts are only VERY limited. Only 20 t-shirts are printed, so be quick! Mandatory for partythrashers!
Winner
Jan - 09/09/2010
The winner of the t-shirt-contest was Laura from US! The shirt is on its way! Congrats!
Contest is over
Jan - 13/07/2019
The contest is now over, and the shirt design that got the most votes was design nr. 4: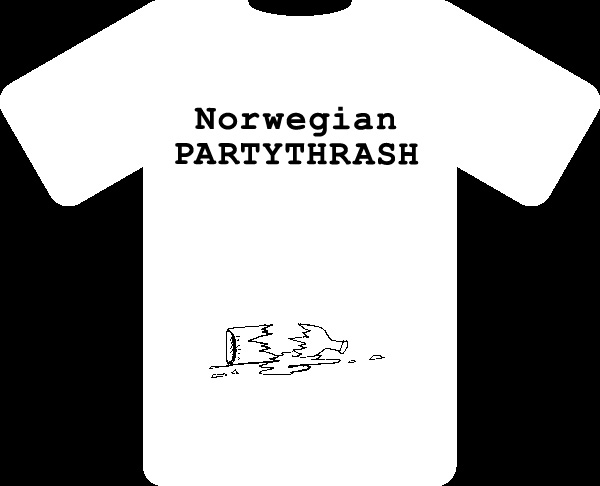 The winner will be announced in a couple of days!
New demo out now!
Jan - 16/07/2010
"Wasted" has been released. Go to the music-section to download it. If you want the physical version you can buy it at Black Forest Records.

Enjoy!!
Contest
Jan - 10/07/2010
Only few days till release. Therefore we launch a t-shirt contest. Choose the design for the new Wrath Attack merch, and win a shirt+ a copy of the demo.

Click below: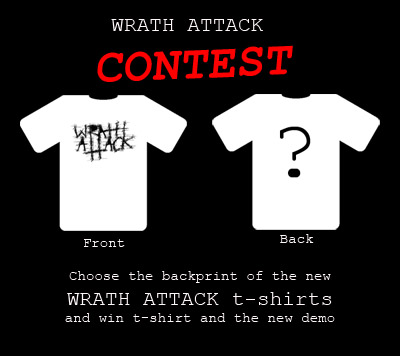 New website
Jan - 06/06/2010
Finally the new website is up!! The releasedate has been set to July 15th!! Await pure Norwegian partythrash!